Hello all, a quick update from your committee as to what to expect in the coming months…
First of all, congratulations on exams, half way point for many of us and not long to go until that summer freedom!
The Dental Hospital Common Room and Computer Cluster renovations will commence Monday 13th June 2016. This is fantastic news for everyone, we will have a brand new study/relaxation place, renovations should be complete within 4 weeks. If you have any suggestions or requests for the new common room – let us know!

NEW FURNITURE, NEW COMPUTERS
TELEVISION
WI-FI
SWIPE CARD ACCESS FOR STUDENTS ONLY
STUDY SPACES
RENOVATED POOL TABLES AND EQUIPMENT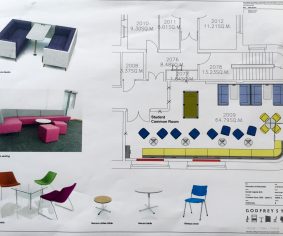 Volunteers are still required to take part in the domestic violence study, please keep an eye out for messages with more information.
One of the most anticipated nights of the calendar is being brought back this year, 'THE DENTAL REVUE'. We will be inviting you to send in/perform your sketches/talents in due course. Save the date 'Friday 10th June 7.00-10.30pm. More information will be coming to you on this very soon….
Elections for next years candidates will be opening at the 'REVUE', all candidates who want to stand for a position next year must present themselves and unveil their campaign/manifestos on the evening.
Good luck with exams, take lots of breaks and don't work too hard – see you all on the 10th!
🙂